What a wonderful time of year, we all suddenly forget the cold winter months as soon as buds form on the trees and sun warms the ground. I see cardinals everyday, it's good to start planning for the Spring and Summer. Hopefully you are thinking about a trip to La Crosse and making your travel plans. It's going to be busy and lively, there is always something going on in La Crosse. As I've mentioned before, keep an eye on the ExploreLaCrosse.com website for their calendar of events that is updated often. (see link attached for the Legendary La Crosse Region that is waiting for you!) One of the most beautiful drives in the US is the Great River Road, plus the towns along the way have major charms of their own! So many lumber towns remain and those are situated on the river for that reason, now the river just adds to their beauty. Such fine old homes to see, stained glass that has been loved for generations and the food. Food, Glorious Food! As the saying goes.
Who is watching the HBO series THE GILDED AGE? I want to start watching, the whole country seems to be following the series. You can get a little closer to that life when you spend the night at Castle La Crosse. The Castle is 130 years old this year and definitely one of the finest examples of grand 19th century architecture in this region. It's waiting for you! Think of the thousands of well dressed figures that descended our Grand Staircase, then follow in their footsteps. No better time to soak up the history that surrounds you at the Castle and in La Crosse.
Project update: Guest Bedroom #5 will be known as Mahogany, next to the Oak Suite it is so close to being completed, excitement is building fast! It has taken nearly a year, a million thanks to all those that worked hard to try and get it finished soon, but supply chains and all have slowed us down. All in all, we would rather have it done right and look outstanding for our guests than have it done quickly. We will post photos just as soon as it is finished. It is time to turn our focus to the grounds around the Castle. Trees that have stood for a generation must go, as sad as that seems. They have weathered such storms, but maintaining and protecting our home and those around it is a major commitment. Trees we have planted in the last five years are doing well, more shrubs and antique roses to follow soon! We spent the winter months reading about fine, old English manor houses and stately homes. Also the gardens that accompany those great houses. We are planning paths and places to rest and enjoy the grounds. Another fountain, more flowering shrubs and maybe a fine apple tree? What do you think?
Other projects include some marvelous lanterns for the porches, updating the wicker for the front porch so we are ready for friends and cocktails there.
We are looking forward to travelers from Madison, Milwaukee, Chicago and the suburbs, Minneapolis, St. Paul and all the small towns in the region, too. La Crosse is a safe, drivable destination. There are so many things to do, we hope you have fun trying to decide which ones to try first. Check out the guided tour at the Shrine of Our Lady of Guadalupe. https://explorelacrosse.com/event/guided-shrine-tour/.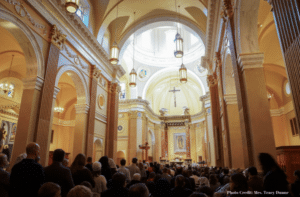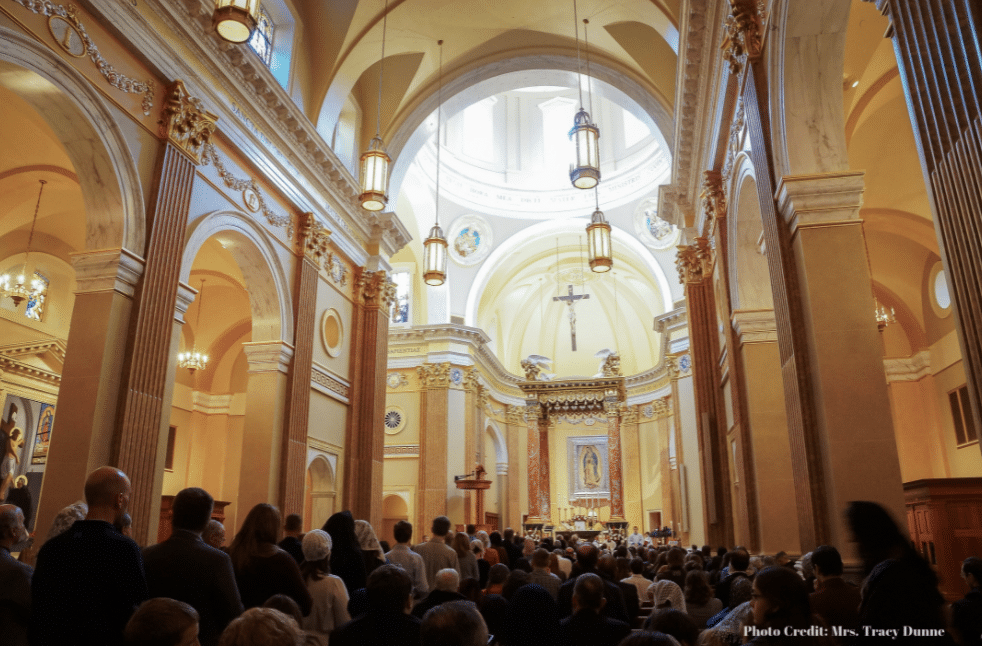 Keep an eye on the calendar of events at the La Crosse Center as well. There is always something happening in La Crosse! Our home town and our home at Castle La Crosse. See you soon friends, time to get moving!