If you've heard of the Rails to Trails Conservancy, which is responsible for redeveloping old railroad tracks into multi-use trails, then odds are you've heard of the Elroy-Sparta Trail. The Elroy Sparta Trail is one of the most popular Wisconsin bike trails and was the first trail developed under the Rails to Trails program Nationwide. Since the start of this program, Wisconsin has done an exceptional job of creating even more trails around the state. 
Today, cities like La Crosse are meccas for biking enthusiasts, with several of the top Wisconsin bike trails either running through town or in the surrounding countryside. Many bike trails interconnect, too, making them an extraordinary way to get out and explore this beautiful, diverse state. In fact, some of the Wisconsin bike trails in the La Crosse area are the most popular and take riders through the most scenic parts of the state. 
It's rare that we see a guest at our La Crosse Bed and Breakfast in Wisconsin without a bike attached to their car, particularly during the summer and fall months. Biking isn't the only great thing to do here, though. La Crosse is a veritable playground for the avid outdoor enthusiast, with various hiking trails, waterways for paddling and fishing, exceptional bird and wildlife viewing opportunities, and so much more. While you're adventuring through this charming and historic river town, give yourself plenty of time to relax and unwind at our #1-rated La Crosse Bed and Breakfast in Wisconsin. Book your room today.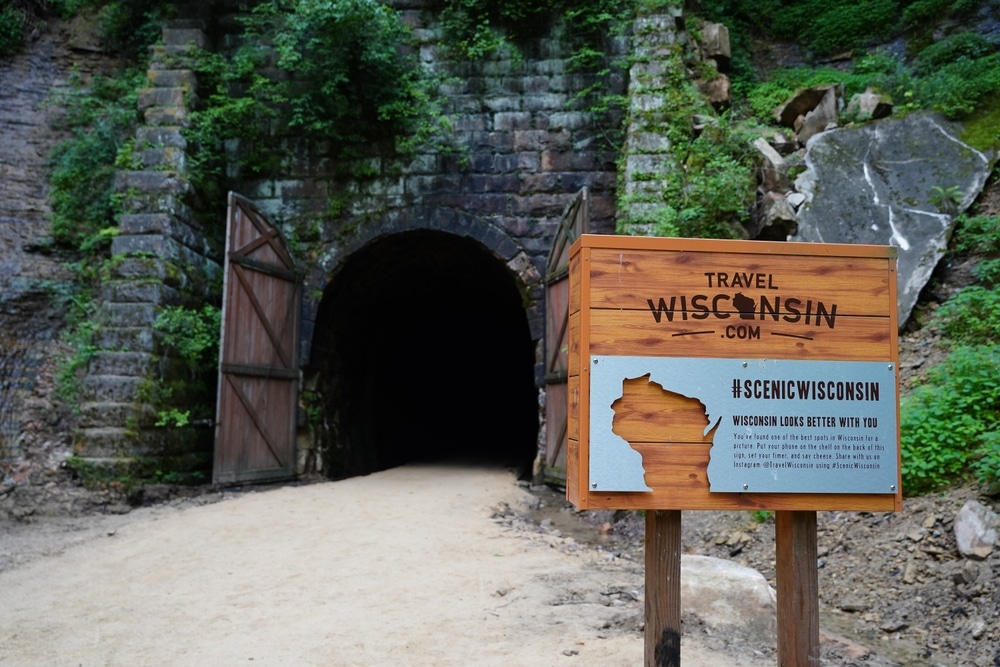 Ride the Elroy Sparta Trail
As of 2023, there are more than 100 rail-trails in Wisconsin, encompassing an impressive 2,000 miles. The granddaddy of these Wisconsin bike trails is the Elroy Sparta Trail, the start of which is a short 30-minute from our Bed and Breakfast in Wisconsin. There's a reason it's so popular, too! It started in 1965 and offers a breathtaking ride through Wisconsin's scenic Driftless Region. Though the scenery along the Elroy Sparta Trail is gorgeous, this Wisconsin bike trail is perhaps best known for its large and intact tunnels that riders have to walk their bikes through. 
The Elroy Sparta Trail travels 32.5 miles between the towns of Elroy and Sparta. As you ride, you'll also pass the communities of Norwalk, Wilton, and Kendall, not to mention wetlands, prairies, farmland, and unglaciated areas characteristic of this area. The trail has three intact rail tunnels, the longest of which spans 3,800 feet.
To use the Elroy Sparta Trail and many other Wisconsin bike trails in the area, riders 16 years or older must buy a State Trail Pass. For even more great biking in the area, the Elroy Sparta Trail also connects with the 400 State Trail and Omaha Trail in Elroy and the La Crosse River State Trail in Sparta.
5 More Wisconsin Bike Trails to Ride
As fantastic as the Elroy Sparta Trail is, it's one of many Wisconsin bike trails in the area worth exploring. There are more than 100 miles of bike paths and trails in the greater La Crosse area, not to mention scenic highways and back roads. There are even bike routes that connect the La Crosse area to Chicago! A fantastic local resource for bikers is the Outdoor Recreation Alliance. Otherwise, here are five more great Wisconsin bike trails worth exploring this summer. 
In addition to these fantastic Wisconsin bike trails, the city of La Crosse has achieved the Silver-Level designation as a Bicycle Friendly Community. Around town, you'll find miles of designated bike lanes, well-marked bikeways, and more bicycle-friendly businesses per capita than any other city in Wisconsin.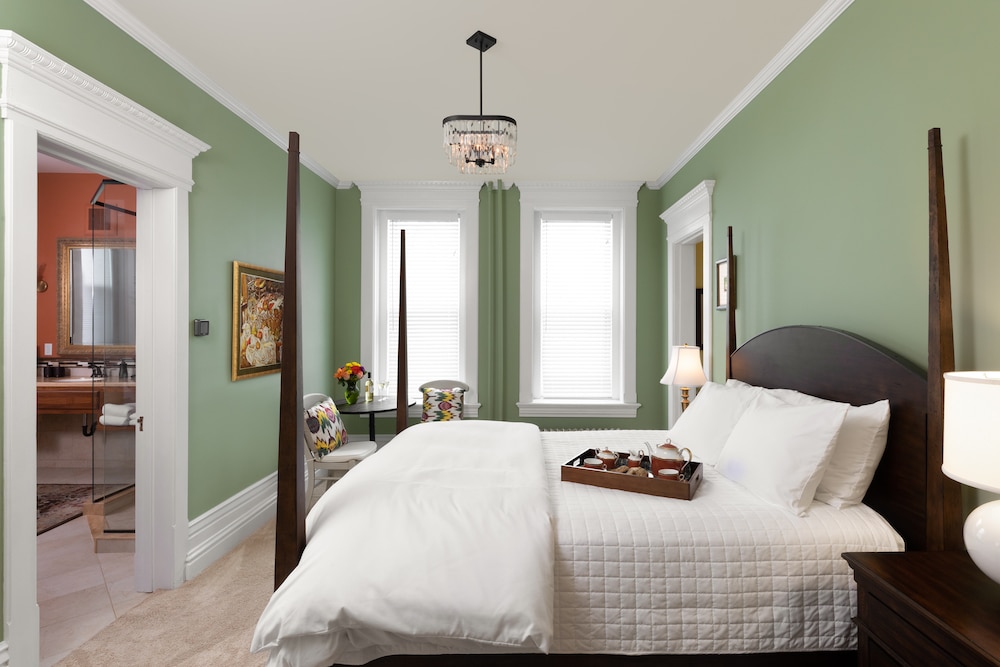 The Best La Crosse Bed and Breakfast in Wisconsin
Whether you're coming to La Crosse specifically to ride one or more of these Wisconsin bike trails or just want to enjoy a leisurely day exploring the Mississippi River bluffs, La Crosse is a fun, adventure-filled destination worth visiting this summer. It's perfect for couples seeking adventure and romance or solo travelers seeking fun new experiences. Whatever your draw to the La Crosse area, there's no better place to stay along the Mississippi than our La Crosse Bed and Breakfast in Wisconsin. 
We are truly unique among Bed and Breakfasts in Wisconsin. We offer an unprecedented opportunity to stay in a magnificent castle that dates back to the late 1800s. The castle has been impeccably well maintained and restored over the years and provides a stunning backdrop to every getaway in the La Crosse area. Inside, we offer five well-appointed guest rooms, each named for the exquisite natural woods used throughout the home and which speak to this home's historical significance.
Though we offer a range of welcome amenities for the discerning traveler, one of our most popular amenities is our daily breakfast, complimentary with every stay at our La Crosse Bed and Breakfast in Wisconsin. This is far from your average, everyday breakfast, though. Our breakfast is a decadent sensory experience and features local, farm-fresh ingredients. It's the perfect fuel for whatever biking adventures you have in store for the day ahead. 
With an impressive array of Wisconsin bike trails at your fingertips and unique one-of-a-kind lodging, it's easy to see why a trip to La Crosse should be at the top of your list of places to go this summer. Book your room with us today!