With a charming, historic downtown situated on the breathtaking bluffs of the Mississippi River, it's easy to see why La Crosse, Wisconsin, is an increasingly sought-after getaway destination. It's not only beautiful but there are plenty of fantastic things to do in La Crosse, WI, too – especially for the avid outdoor enthusiast. In fact, there are more than 200 miles of hiking and biking trails in the La Crosse area and several rivers that converge and flow in the Mighty Mississippi for endless fun on the water. 
When you need a break from outdoor adventures, there's plenty to enjoy in the area, including a delicious array of restaurants in downtown La Crosse and several great breweries and wineries within an hour of us. There's plenty of arts and culture to enjoy, too – With so many fantastic things to do in La Crosse, WI, and four seasons to enjoy them, there's never been a better time to explore this charming river town. 
While you're in town enjoying the best of La Crosse, leave yourself plenty of time to relax and unwind at our top-rated Bed and Breakfast in Wisconsin. Castle La Crosse is rated as a top romantic getaway in Wisconsin – and it's easy to see why. Our Inn is situated in one of the best-surviving examples of a 19th-century grandeur, offering guests the rare opportunity to spend a night of opulence in a castle. There's truly no other romantic getaway in Wisconsin that compares. Book your room at our luxury Bed and Breakfast today!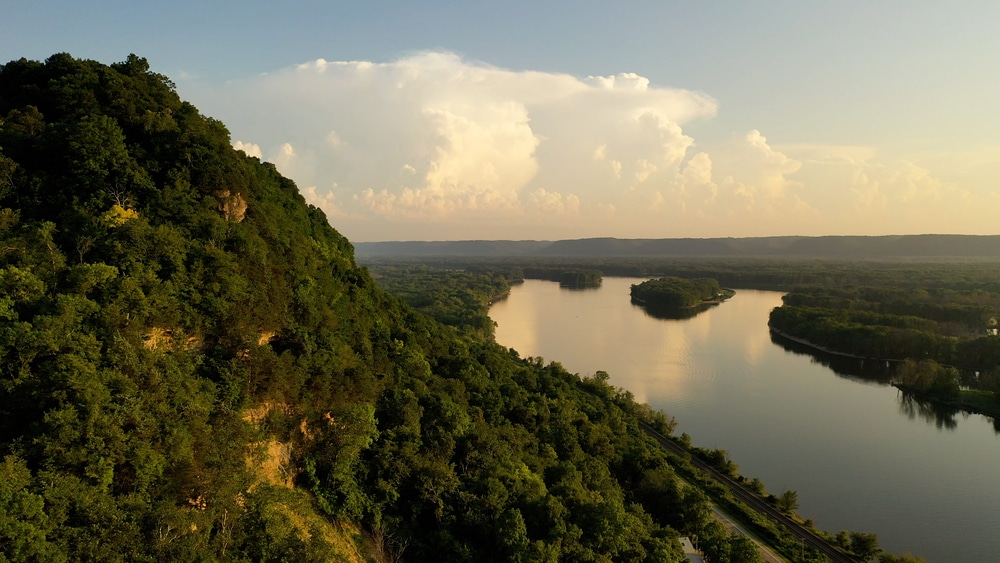 The Top Things to Do in La Crosse, WI
There are plenty of things to do in La Crosse, WI, to keep you busy from sunrise to sunset – and that is just as true in the winter as it is in summer! With longer days and plenty of warm sunshine, though, summer is arguably one of our favorite times to be out and about, exploring this charming river town's beautiful bluffs and natural surroundings. 
Located just a few hours from some of the biggest cities in the Midwest, La Crosse is an easy, fun, and relaxing weekend getaway. Whether you've come to spend your days hiking along the bluffs, biking on regional trails, boating or fishing on regional rivers, or enjoying the vibrant shops and restaurants in the downtown area, we know you'll enjoy the many great things to do in La Crosse, WI. 
Whether you're in town enjoying an anniversary getaway, a romantic couples getaway with your sweetheart, or just a quick city break for the weekend, we have plenty of tips and suggestions to make the most of your time here. Below are ten of our favorite things to do in La Crosse, WI.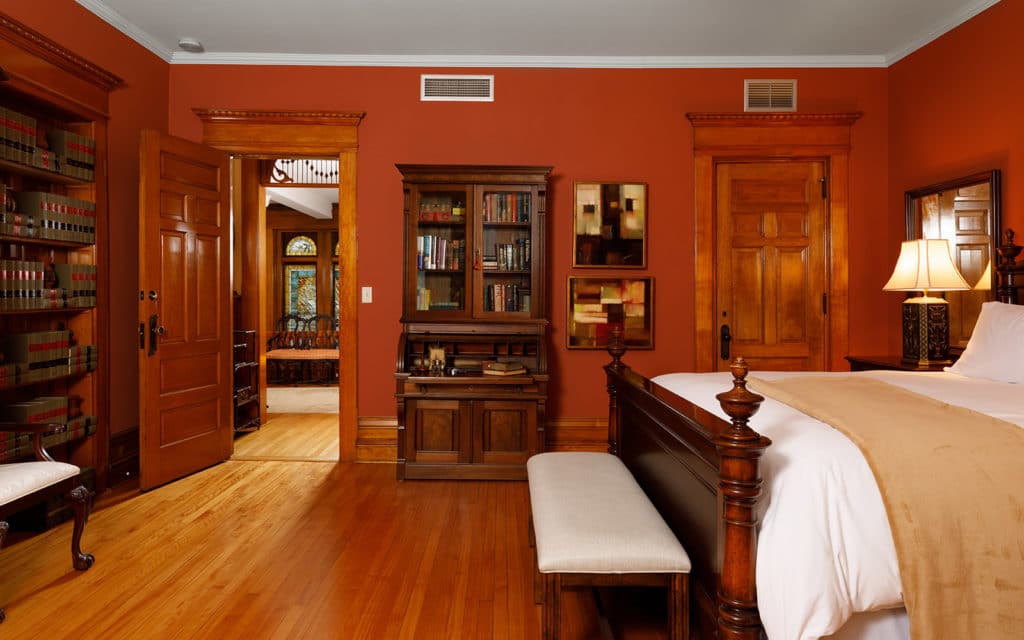 The #1 Best Romantic Getaway in Wisconsin
Whether you're here to enjoy all these fantastic things to do in La Crosse, WI, or just looking for an upscale place to retreat with your sweetheart, there's no better place for a romantic getaway in Wisconsin than the Castle La Crosse – Wisconsin's leading Bed and Breakfast.
Our Bed and Breakfast in Wisconsin is located in the charming and historic heart of downtown La Crosse, which is just a two or three-hour drive from Madison, WI, Milwaukee, WI, or Minneapolis/St. Paul, MN. It's easy to get here from just about anywhere in the Midwest and offers incomparable luxury lodging in an impeccably restored home dating back to 1892. 
Apart from our stunning common rooms, you'll find five well-appointed guest rooms, each named for the exquisite natural woods used throughout the home. We offer a range of high-end amenities, and every stay includes a complimentary breakfast. Our decadent breakfast is anything but ordinary, featuring as many local farm-to-table ingredients as possible. 
We truly offer unique one-of-a-kind lodging near all the best things to do in La Crosse, WI. Book your room with us today!