One of the many great parts of traveling away from home and enjoying a getaway is dining out at new places. Luckily, there are several fantastic restaurants in La Crosse. La Crosse is a burgeoning foodie city, and once you understand the agricultural bounty of this region, you'll understand why. 
The riverside city of La Crosse is surrounded by 35 organic and sustainable farms – a number that's growing all the time. This is the highest concentration of organic farms outside of California, which means that the restaurants in La Crosse have an incredible array of fresh, local, and organic produce at their disposal. This access to produce has led to an explosion of high-quality restaurants and delicious seasonal menus around town. 
With abundant outdoor recreation and other things to do in La Crosse, WI, the slate of fantastic restaurants in La Crosse will only grow. You'll have a front-row seat to all of it when you stay with us at our top-rated Bed and Breakfast in Wisconsin. We're located a few minutes from the heart of downtown La Crosse and offer our guests a superior lodging experience that is upscale, unique, and unbeatable.
Get ready to enjoy a delicious taste of La Crosse, and book your room at our top-rated Bed and Breakfast in Wisconsin today!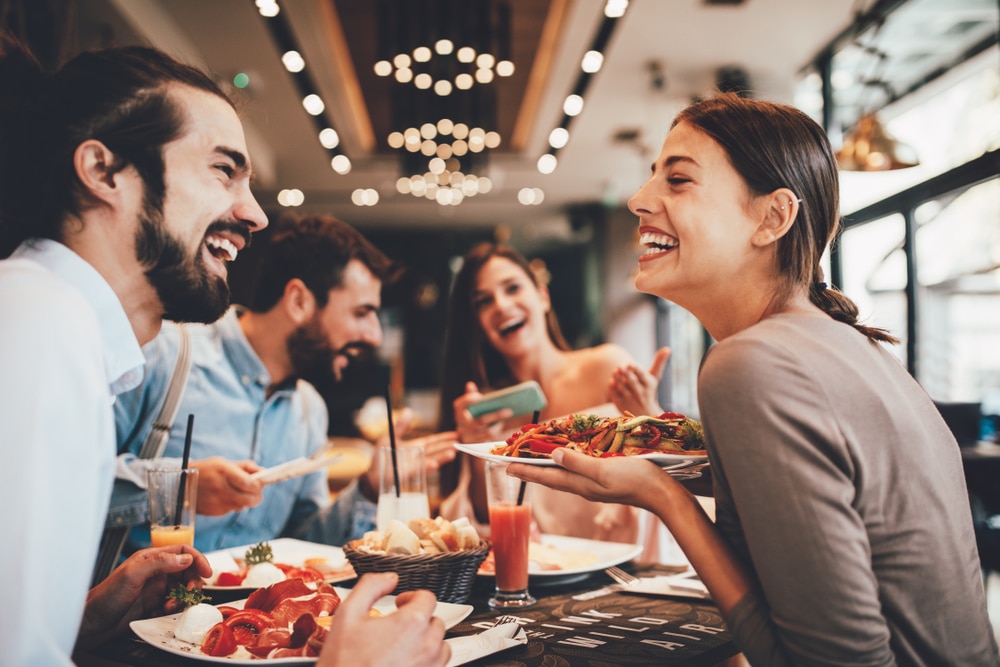 The 6 Best Restaurants in La Crosse
La Crosse has grown into one of Wisconsin's leading outdoor destinations. With incredible hiking trails, miles of bike trails in the area, and gorgeous rivers for ample water-based adventures, you'll undoubtedly work up a big appetite while visiting us at our Bed and Breakfast in Wisconsin. Luckily, there's no shortage of fantastic restaurants to help refuel your body for another exciting day in La Crosse! 
When it comes time to choose someplace to eat after a full day of fun in our charming river town, there's something for just about every palette – and most of it comes with a solid foundation of fresh, local produce. We've listed a few of our favorite restaurants in La Crosse below.
Lovechild. With 5-star chefs hailing from the Minneapolis/St. Paul area, Lovechild is easily one of the most notable restaurants in La Crosse.
If you're looking for romantic restaurants in La Crosse, The Waterfront Restaurant and Tavern is the place to go. This restaurant is situated on the beautiful waterfront and features a piano bar, setting the perfect stage for a romantic meal out.
The Crow features plenty of homey and hearty pub fare, and they also offer a fantastic selection of local and regional craft beers and a great selection of bourbon.
If you want great food with a fantastic cocktail list, head to Digger's Sting Restaurant. This retro steakhouse is one of the coolest restaurants in La Crosse.
With an intimate and romantic setting, great food and cocktails, and live music, it's easy to see why The Freighthouse Restaurant is one of the more popular restaurants in La Crosse.
Another wonderfully romantic, upscale dining experience with French cuisine is found just outside downtown La Crosse at Le Chateau.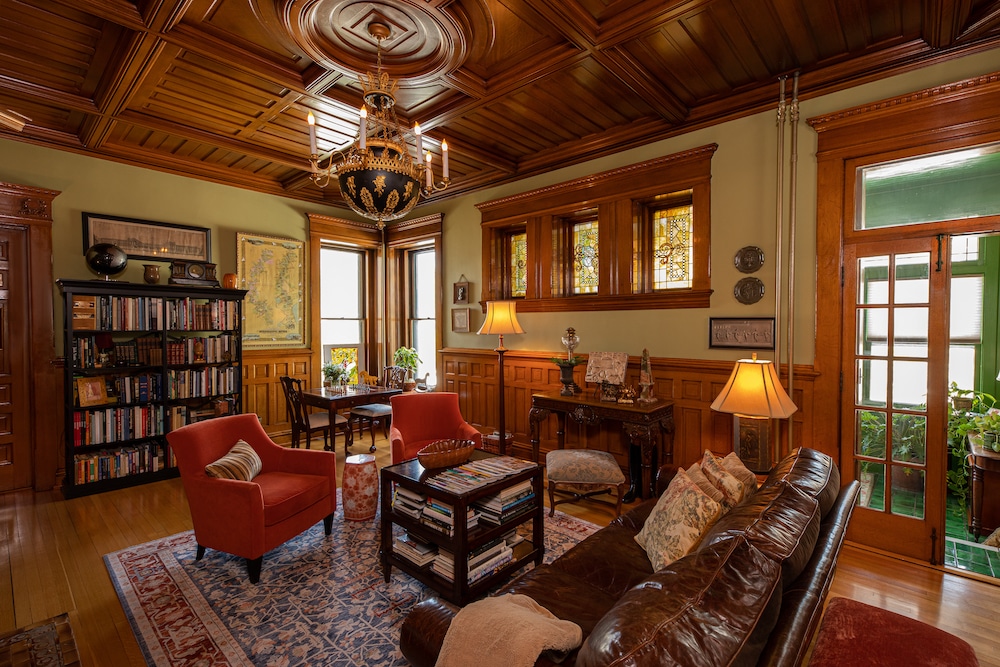 Savor your Romantic Getaway in Wisconsin
The only thing better than eating at these delicious restaurants in La Crosse is staying at our upscale Bed and Breakfast in Wisconsin. It's not often you get to stay at a castle, but we offer exactly that. With gorgeous guest rooms, exquisite decor, and high-end amenities, there's genuinely no finer destination for a romantic getaway in Wisconsin. 
As you pull up to our stunning Bed and Breakfast in Wisconsin, you'll be transported to another time and place. It's been said that Castle La Crosse is a destination "inspired by a relaxed lifestyle or a country weekend. The grand home envelopes our guests in an unadorned, comfortable way. We help you connect with the seasonal rhythms of life." We find no better summation of the guest experience at our romantic getaway in Wisconsin. 
Our Bed and Breakfast in Wisconsin features five well-appointed guest rooms, each named for the exquisite natural woods used throughout the home – a nod to the history of this incredible place. We offer a range of high-end amenities, including a sensational breakfast each morning of your stay. There are plenty of things to love about a romantic getaway at our Bed and Breakfast in Wisconsin, but breakfast is certainly one of them. Much like the top-rated restaurants in La Cross, our decadent breakfast features plenty of seasonal farm-to-table ingredients.
Our goal for every guest is to provide them with a true respite; an escape from the fast-paced modern world, and a charming taste of life before we all found ourselves in an overscheduled world. We truly offer a unique, one-of-a-kind romantic getaway in Wisconsin, and we do it without sacrificing access to plenty of fun things to do and places to eat. Book your room with us today!